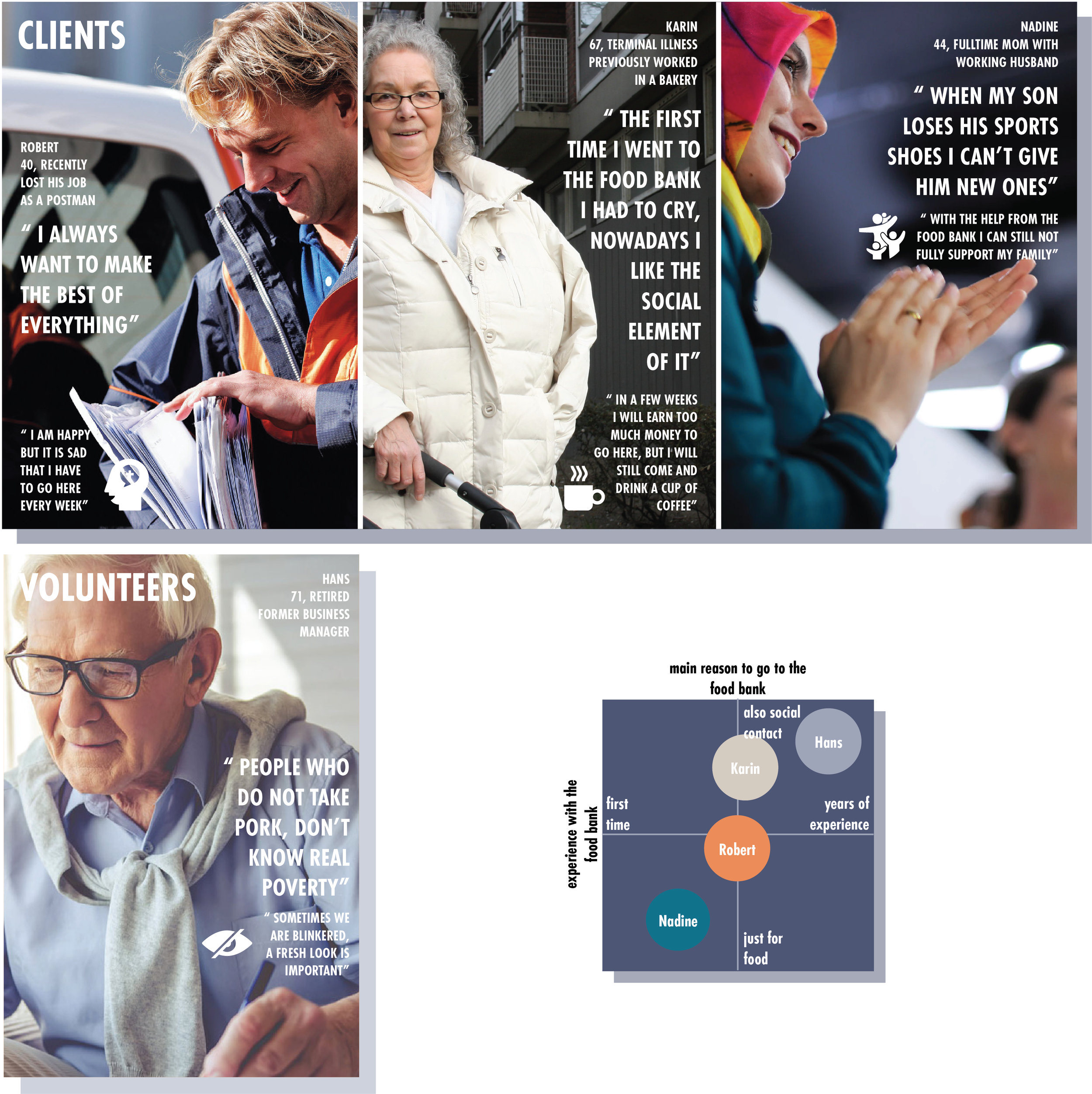 Exploring Interactions | Let's go to the food bank!
(Click image to play video)
Studio Kiddo in a mobile installation that provides clients of the food bank with an engaging activity in a dynamic setting in order to make receiving their food package a more joyful experience.
The base of the installation is made in a cargo bike so it can be transported easily and pop-up at a different pick-up location of the food bank in Delft every week.
 
Studio Kiddo
Studio Kiddo is located directly outside the food bank and can be used by everyone. The concept is especially designed to be attractive for kids. Parents or other clients are motivated to join right before or after they receive their food package and to make social contact with others while doing so.
Current interactions
For my research I started doing a lot of observations at pick-up points of food banks in Delft and Leiden. The journey map shows the different stages of receiving a food package, also it shows which elements currently have a positive or negative influence on the clients and the volunteers.
Design goal
"Create a joyful experience for clients of the food bank in Delft, right before and after they receive their food package from the pick-up location "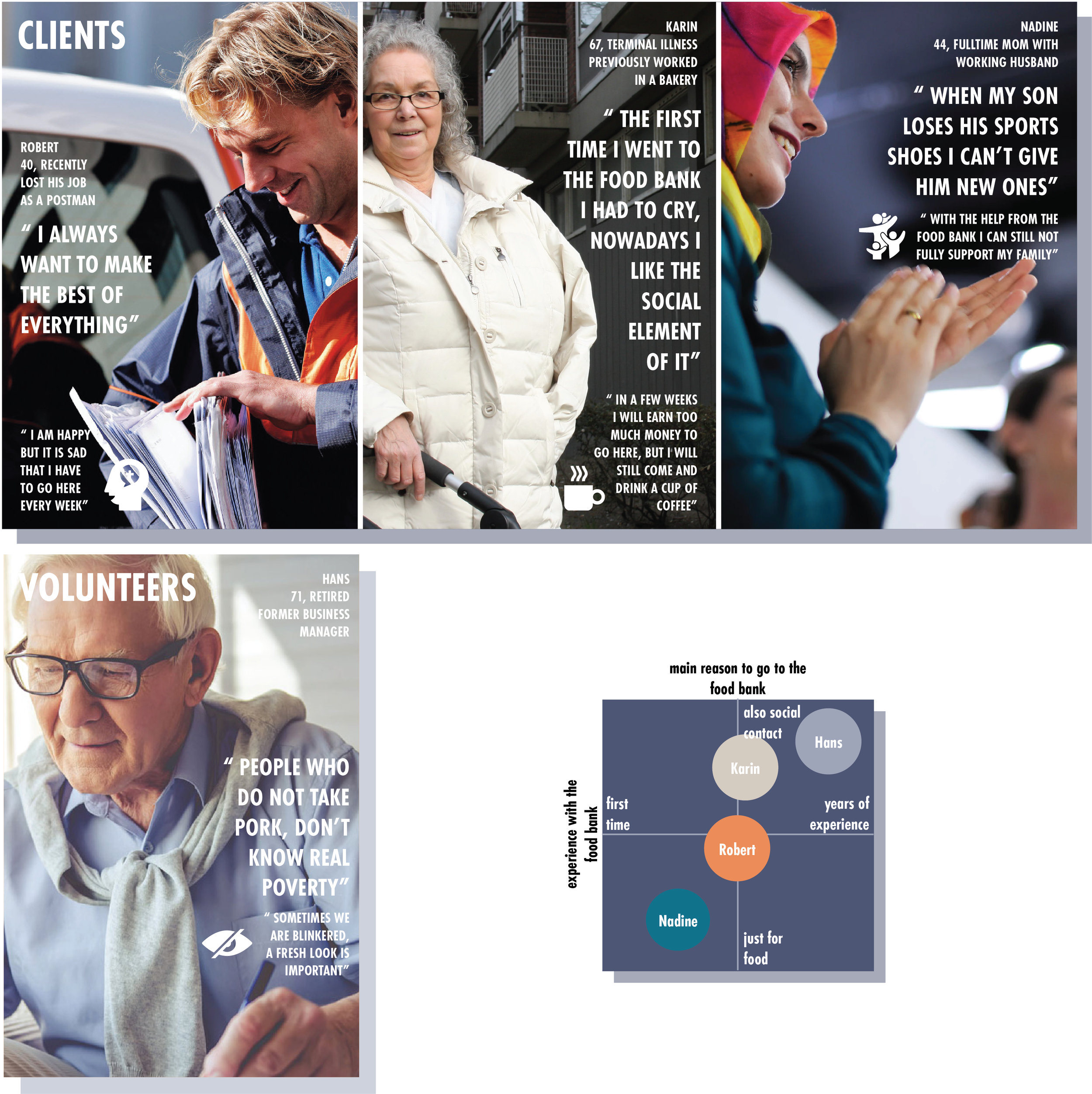 Creating personas
During my visits at the food bank I discovered that the variety of people who go there is enormous. Clients all have different backgrounds and reasons to go. Also, different clients turn out to have different needs. In order process my observations and to make it more clear for myself I created personas of clients with varying backgrounds.
Observing and interviewing inside the context
During the project I worked as a volunteer at the food bank in order to observe and interview clients and other volunteers. To look at it from different perspectives I also interviewed different experts, such as psychologists and financial advisors from the municipality of Delft.
Conducting research and design interventions in the context
During the project I conducted design and research interventions in order to ideate, prototype, test and evaluate different design directions. Every intervention can build upon the findings and insights of the previous interventions.
Conducting research and design interventions with students
Quickly test and iterate on different design ideas with fellow students.
Conducting research and design interventions at the public library
Testing different prototypes with my target group.
Creating a service blueprint
Final prototype
After conducting my interventions with experiential prototypes,
I started to build my final prototype. By combining my findings I was able to detail and finalize my concept. For building the final prototype I used different processes like lasercutting / engraving, woodworking and painting.