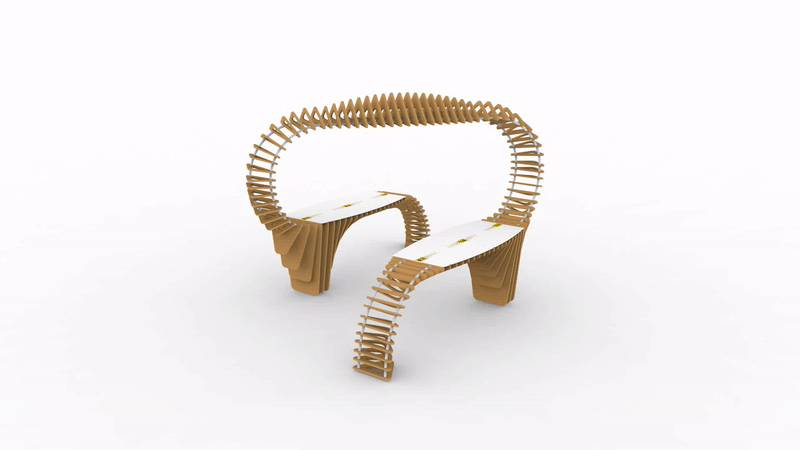 Interactive Environments | Daya
(Click image to play video)
Imagine a regular day at Schiphol Airport. People coming from and flying to different places all over the world, searching for a last opportunity to finish some work or charge their devices before boarding. Currently, there are no inviting places that fulfill those needs and you will find yourself getting stressed by the hectic environment of all the other passengers. Meanwhile, many people are stuck on their phones, maintaining their digital connections and dissociating themselves from real life contact.
Meet. Connect. Interact.
Meet Daya and connect to the people around you. With Daya, you will not only experience an empowering place to work and charge your devices, but you will also acquire something more valuable: real life social connection. In this way Daya enhances positive emotions and trust among you and your fellow passengers, which might even distract you from using your device for a moment. Daya evokes this social connection through playful collaboration, which you will need in order to receive power by controlling the energy in an interactive way. Therefore Daya creates energy awareness and makes you feel in control.
Design goal
"Design an interactive office environment for Schiphol empowering sustainable and conscious work practices in a highly dynamic setting."
Experience and user-centered design
During this project we worked in a multi-disciplinary team in attempt to design experiences that aim to put the human (user) on the center stage and focus on user needs when designing an interactive environment.
Iterative design process
Design activities were performed in cycles sometimes even several of them per day. This approach was very useful for dealing with complex and "wicked" problems. Each cycle gave us new insights, allows us to test our assumptions and permits us to reevaluate our initial understanding of the problem at hand.
Interactive design prototyping
During this half year project we constantly developed (interactive) design prototypes. Ranging from small scale models of cardboard, clay or wood to fully interactive prototypes using Arduino or Max.
Digital fabrication
Different kinds of fabrication methods were used to create full scale experiential prototypes. Processes like CNC milling, 3D printing, laser cutting and engraving were incorporated in the design.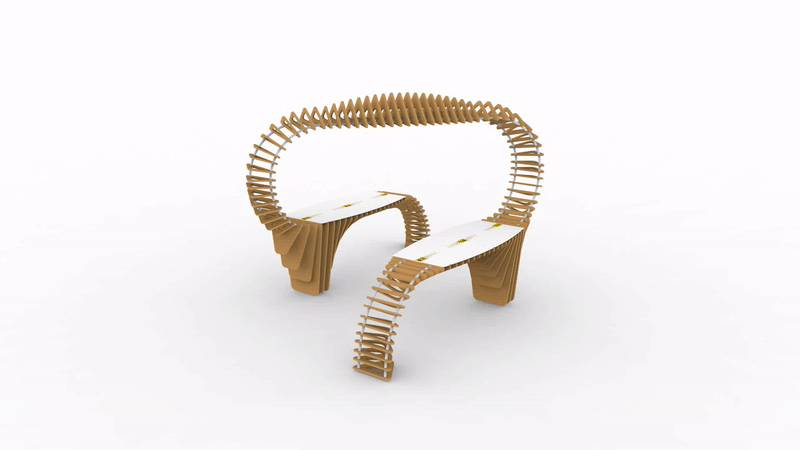 3D Modeling
While designing this interactive environment, 3D models were used to visualize and communicate our ideas and bring them to life. To do this I used software like Solidworks, KeyShot and AutoCAD.
User testing
During the entire process user testing sessions were organized in order to verify design ideas, explore different directions and gain new knowledge and insights about the concepts.
Materials and detailing
To construct the final prototype multiple unique building components, interactive systems and wiring were completely integrated. The base of the installation was entirely made of sustainable material containing only agricultural residue.
Final experiential prototype
Ultimately a fully experiential and working prototype was made and place at the faculty of Industrial Design Engineering at Delft University of Technology.