🔎 - Exploring graduation opportunities starting September 2019 - 🎓
Hello! I'm Mark - a designer, creative facilitator and Design for Interaction student at Delft University of Technology, constantly aiming to create exciting experiences.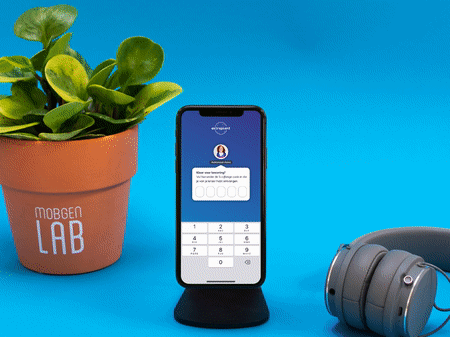 Engaging a new generation of space farmers with a social dashboard and educational storytelling
Solving challenging service design questions for international companies in China and Brazil.
Service Design collaborations for international clients
Flight Case is an annual summer programme, I organized organized twice, in which we teamed up with international companies to create dynamic and innovative solutions for challenging design questions. The group consisted of 28 carefully selected students guided by 2 Professors from Delft University of Technology. The committee was responsible for the organization from A to Z. Starting with selecting an interesting destination, contacting companies to collaborate with, recruiting ambitious students, setting up and organizing an elective research course and finally all logistic arrangements concerning the journey itself.

Collaborations 2017 China: Philips, OPPLE Lighting; King-Meter
Collaborations 2018 Brazil: Mondelēz International, Oreo, Itaú Unibanco, OLX, Klabin

Service Design; Design Thinking; Strategy; Business Design; Project Organization; Intercontinental Collaboration: Cross-cultural Design
Providing visitors of the food bank with a joyful experience every week with Studio Kiddo.
The Challenge
Support pro-social interactions between clients of the food bank while they receive their weekly food package. Gain deep understanding of their needs by mapping out the current service journey and by conducting iterative design and research interventions with full-scale interactive prototypes.

My role and impact
During this individual project I worked as a volunteer at the food bank to connect with the target group in context. Eventually I created Studio Kiddo, a mobile installation that provides clients of the food bank with an engaging activity in a dynamic setting in order to make receiving weekly food packages a more joyful experience.

Received People's choice award at Exploring Interactions Exhibition

Interaction Design; Iterative Prototyping; Social Design; Contextmapping; Interviews; Observations; Personas; Journey mapping; Research by Design Interventions
Evoking playful social connections at empowering work environments at Schiphol Airport.
The Challenge
Design an interactive office environment for Schiphol, empowering sustainable and conscious work practices in a highly dynamic setting. Currently, people get stressed by the hectic environment and are stuck on their phones maintaining their digital connections, dissociating themselves from real life contact.

My role and impact
Together with my multidisciplinary team, I designed Daya and created a full-scale interactive prototype made with sustainable materials. With Daya, you will not only experience an empowering place to work and charge your devices, but you will also acquire something more valuable: real life social connection. Daya evokes this social connection through playful collaboration, which you will need in order to receive power by controlling the energy in an interactive way. Therefore, Daya creates energy awareness and makes you feel in control.

Exhibited in the main hall of the Faculty of Industrial Design Engineering of Delft University of Technology for three months

Interactive Environment Design; Architecture; Iterative Full Scale Prototyping; Arduino Programming; 3D Modeling; User Testing; Sustainability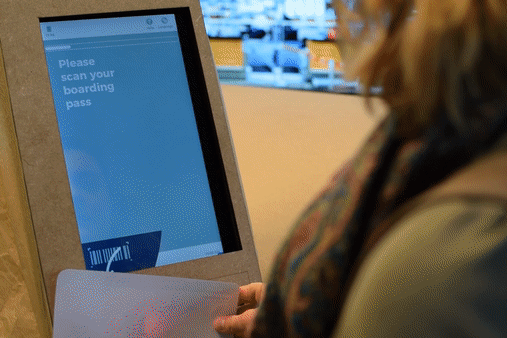 Improving comfort and user experience of self-service luggage drop-off at Schiphol Airport.
The Challenge
Analyze the usability and user experience of an existing product, come up with a redesign for the entire product-service system and evaluate it. Turn a promising product into an excellent experience with an innovative user interface.

My role and impact
Together with my team, I redesigned the self-service luggage drop-off system at Schiphol International Airport. During this project we executed extensive research (in context) on the current design, interviewed users and observed their interactions with the product. Different concept directions were prototyped and tested with users. The final redesign was focused on delivering a comfortable experience for the end user, while offering efficiency and consistency for the airport.

Usability Testing; Quantitative and Qualitative Analysis; Data Visualization; User Interface Design; Concepting; Experience Prototyping; Storyboarding
Speculative futures driven by interactive design interventions. Biohack your ideal baby.
The Challenge
Design an immersive experience to provide users with a glimpse of the future of health. Critically explore different future perspectives and let users reflect on their actions. Apply user-centered design principles to create an artifact for exhibition visitors.

My role and impact
Together with my team, I created multiple interactive prototypes to enable speculative storytelling. For the final prototype we explored the field of embryo-manipulation. DEGEN embodies the possibilities of genetic engineering and biohacking. Users can experience being baby designers by playing with the available settings and considering the consequences. If satisfied just confirm your decisions with the push of a button and receive your personalized embryo. After insertion a perfect baby will be born in only 8 months. After all, who doesn't want the best for their children?

Exhibited at HighLight Festival Delft and Future Flux Festival Rotterdam

Interactive Technology Design; Rapid Prototyping; Experience Design; Exhibition Design; Futuring Techniques; Human Computer Interaction; Ethics & Morality
Full time board year as Chairman at ID study association, and varying organizational work.
Extracurricular activities
ID is the student-led association for all students at the faculty of Industrial Design Engineering faculty of Delft University of Technology. ID is an active and creative association with more than 2500 members and 27 committees. We offer social activities, career events and design trips to students of Industrial Design Engineering. As a full time board member, my role as Chairman was to keep track of our goals, group dynamics and success.

Business Events, Study trips; Social Activities; Impact on Education; Skill workshops; Festivals; Teamwork; Finances; Policy and decision making